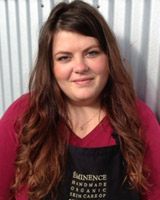 Kathryn – Arcata/Eureka
Kathryn is a lovely local and the owner of Soul to Soul Spa. She moved to San Luis Obispo in 2003 to study cosmetology at the SLO School of Cosmetology. She practiced in San Luis Obispo County Spas for a few years before bringing her skills back to the North Coast. She has been back and practicing her treatments locally and loving it. She specializes in hair care, manicures, pedicures, waxing, and skin care.
---
Chelsea – Arcata
Chelsea was born and raised in Humboldt County. She is a licensed Esthetician who specializes in waxing and facials. Her background in Kinesiology paired with her experience working with dermatology give her broad knowledge of skin and the human body as a whole.  She enjoys talking philosophy with her clients and loves how much she learns from each person that enters her treatment room. During her time off she enjoys reading, drinking chai, and going to the beach.  Whether you're looking for the perfect eyebrows, or want to melt your stress away during one of her exceptional facials, Chelsea is a well-respected choice for all of your skincare needs.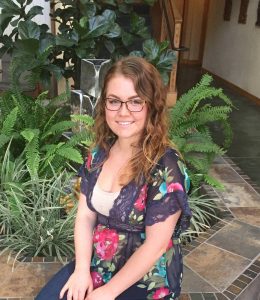 ---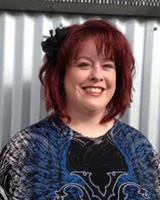 Jennifer – Arcata
Jennifer relocated to the North Coast from San Diego. She graduated from The Palomar Institute of Cosmetology and has been a licensed cosmetologist for over 20 years. Jennifer specializes in Pedicures, Manicures, Foot Treatments, as well as professional Body Sugaring.
---
Eva – Arcata
Eva graduated in 2012 from Frederick and Charles beauty college. She is a licensed nail technician and specializes in Manicures, Pedicures, and Foot Treatments.
---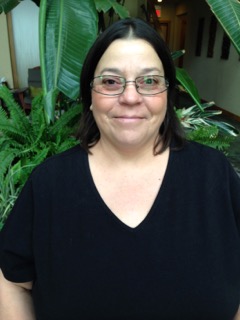 Terri – Arcata
Terri graduated from Frederick and Charles in 2000 as a licensed cosmetologist. Her friendly personality makes everyone feel welcome. She specializes in Pedicures, Manicures, and Foot Treatments.
---
Alexia – Arcata
Bio – coming soon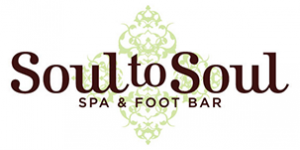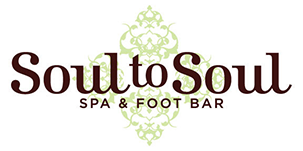 ---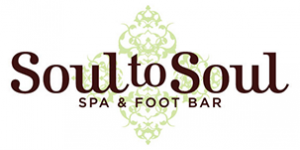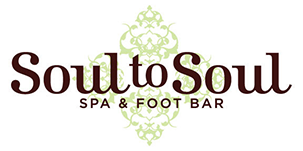 Lillie – Eureka/Arcata
Lillie has been practicing massage therapy for over 20 years, and also practices cosmetology, with a focus on skin and nails since 1995.  Lillie's passion lies in body works, with an emphasis on reflexology. Currently, Lillie has been practicing and researching tuning forks.  Since her family trip to Greece, her fascination with this practice has grown.  During her time outside of the spa, she chooses to travel as often as possible and spend time with her family and friends.
---
Kaci – Arcata
Kaci graduated from Fredrick and Charles beauty college in 2012 as a licensed Esthetician. She specializes in facial/full body waxing and facials.
---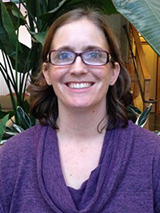 Syndi – Arcata
Syndi graduated from the Arcata School of Massage in early 2012 and immediately continued her education by taking an extensive class in foot reflexology. Utilizing awareness of her client's breath, she enjoys integrating a variety of massage techniques to help achieve great relaxation.
---
Jessica – Arcata
Bio coming soon.

---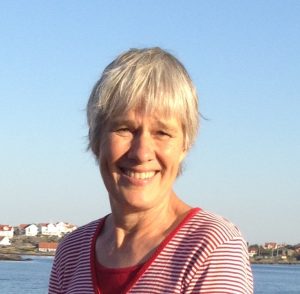 Reidun – Arcata
Reidun has been with Soul to Soul Spa since its opening. She is a California Certified Massage Therapist, Reiki Master, and has her certification for Foot Reflexology with the International Institute of Reflexology.
She brings 28 years of experience as a natural healer, offering soul-centered holistic work for the body and mind using Massage Therapy, Foot-Reflexology, Reiki, and Intuitive Guidance in her sessions.
She is quite excited to be adding Myofascial Release mobilization techniques and Craniosacral Therapy to her practice as she has seen such outstanding results both personally and with her clients.
---
Kristjana – Arcata
In 1996 Kristjana began studying massage. She attended Goldenwest College Community Services where she learned Swedish massage, reflexology, chair massage and aromatherapy. Her education continued at Healing Hands of Holistic Health where she graduated in 1999. At Healing Hands her training included: anatomy, circulatory massage, sports massage, deep tissue, structural integration, shiatsu, energy work, cranio-sacral therapy and special work for the shoulder girdle. Over the years she has completed several continuing education courses including Thai Massage, bringing her training to over 1000 hours. The first five years of her career she worked in chiropractic and physical therapy offices then transitioned into spas where she worked at a Conde Nast top 100 spas before moving to Humboldt County. At Soul to Soul she offers: Swedish, Deep Tissue, Prenatal and Hot Stone Massage, foot treatments and reflexology. Her wide education base is integrated into these treatments as she works to improve your wellness.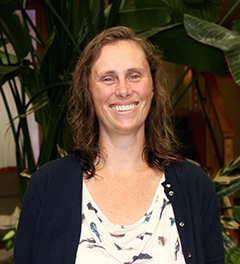 ---
K.C. – Eureka
K.C. has been a licensed massage therapist since 1996.  She is also a local yoga and meditation teacher. During her time away from the spa, K.C. enjoys traveling and buries her head in the books, studying sociology and the mind-body relationship.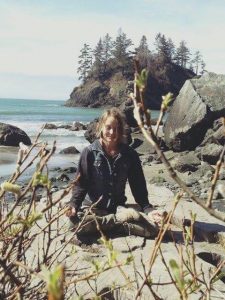 ---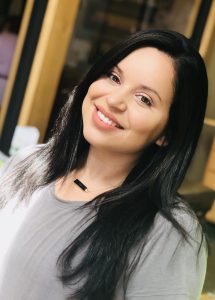 Marisol – Eureka/Arcata
Marisol graduated from Fredrick and Charles Beauty College in 2008 and has been practicing her craft ever since.  Although she has been trained in various beauty and health areas, she prides herself on constantly being educated and expanding her knowledge within her industry. While focusing on skin care, as well as hair, Marisol takes great joy in color and hairstyling.  When at home, she enjoys taking her children to the park and making dinner together.
---
Michela- Eureka
Michela is currently attending Frederick & Charles Beauty school to earn her certification in Cosmetology.  Although she is being trained in various areas, her passion lies in hair color and lash extensions. She hopes to further her education in the future by learning about aesthetics and skin care.  When she is not at the spa, Michela enjoys spending time with her boyfriend and family while cozying up at home. You'll currently find her smiling face at the front desk at our Eureka location.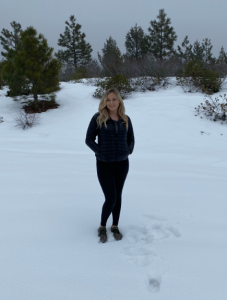 ---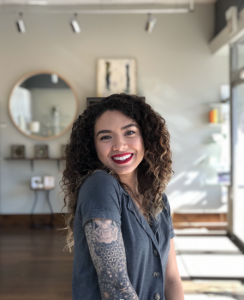 Sophie – Arcata / Eureka
Sophie is drawn to the community aspect of a smaller town, she recently moved to Humboldt County from the Sacramento area. She graduated from the Paul Mitchell Esthetics program in 2016 and spent her first two years following school working at a European Wax Center. It was at European Wax Center that Sophie was exposed to in-depth training in speed waxing and is a specialist in full body waxing and brow shaping!
While she excels in her hair removal technique, Sophie's true passion is skincare. She believes that sustainably sourced, natural ingredients are one of the essential factors in achieving your skincare goals. Second to ingredients, Sophie believes there are immense benefits from blood circulation and lymphatic drainage that come from facial massage.
---
Paige – Eureka
Paige was born and raised in Humboldt County. She attended the local Beauty College, Fredrick and Charles and graduated in 2017. She then obtained her license as a Manicurist who specializes in Manicures, Pedicures and Foot Treatments. She continues her education by attending Beauty Expos around California.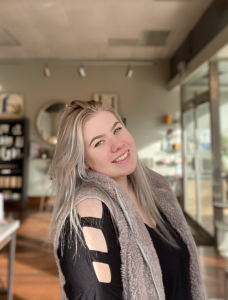 ---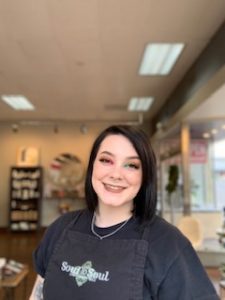 Rayetta – Eureka
Rayetta is a full-time nail technician who became a local at the age of 18 and fell in love with all the beauty Humboldt has to offer.  She completed the nail technology program at Frederick & Charles beauty college in April 2019.  Graduating with 500 hours in June 2019, Rayetta has a vast knowledge of anatomy, electricity, foot diseases and disorders.  She enjoys doing all nail services but especially enjoys our Soul to Soul pedicures and gel manicures.  She is waiting to give you a relaxing service, so come on by!
---
Kylee – Eureka
Meet Kylee! Kylee has been practicing massage since December 2018, graduating in October 2019 with 500 hours. She has knowledge in Swedish, Acupressure, Deep Tissue, Reflexology, Lymphatic Drainage, and Neuromuscular Therapy! Kylee believes that massage is an essential part of our mental, physical, and emotional well being. Come see her for some hands on healing!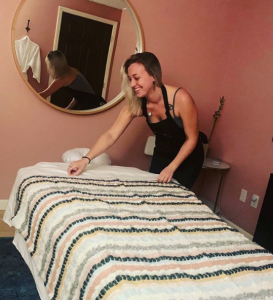 ---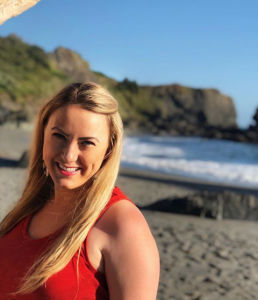 Jill – Eureka
Jill has been an esthetician since 2006. She is passionate about skincare and specializes in customized facials treatments and painless hair removal. She is skilled in creating a beauty and wellness experience that will make you feel beautiful on the inside and out.
---
Selene – Eureka
Selene Veltri has been a licensed Esthetician for over a decade in California and Oregon.  She grew up with an influence in Herbology, Shiatsu massage and Yoga and attended the Oregon Institute of Aesthetics in 2004 and has been practicing Esthetics ever since.  She specializes in Holistic skin and body care, Ayurvedic treatments, hydrotherapy, waxing and brow design. She believes that the elimination of stress and tension is critical for the improvement and maintenance for overall well being. Additionally, Selene has a particular love for art and expresses that love in her jewelry craft as a stone setter and Silversmith. She is the designer and creator of her own jewelry company Selene Joy Designs, where she hand fabricates unique Silver and gemstone jewelry in beautiful Trinidad California. All her pieces are hand set with natural non treated one of a kind stones.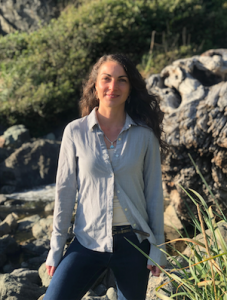 ---
Kaitlin – Eureka
Kaitlin is the manager at Soul to Soul Spa.  She attended California Polytechnic University, Pomona and received her degree in Hospitality Management and spent the last ten years in Southern California managing food & beverage operations at various sports stadiums & entertainment arenas including Angels Stadium, Honda Center, Dodgers Stadium, Staples Center and PETCO Park.  After years of working in a fast-paced city environment, Kaitlin was excited to relocate to Humboldt County for a slower pace.  During her time away from the spa, Kaitlin loves to travel as often as possible and spend time outside with her honey and their pup,Talon.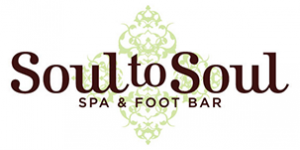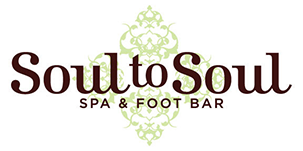 ---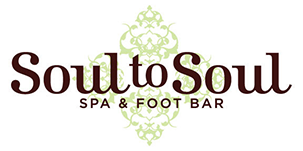 More to Come
Visit soon for more info on our lovely new therapist.