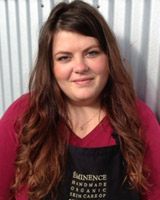 Kathryn
Kathryn is a lovely local and the owner of Soul to Soul Spa. She moved to San Luis Obispo in 2003 to study cosmetology at the SLO School of Cosmetology. She practiced in San Luis Obispo County Spas for a few years before bringing her skills back to the North Coast. She has been back and practicing her treatments locally and loving it. She specializes in hair care, manicures, pedicures, waxing, and skin care.
---
Chelsea
Chelsea was born and raised in Humboldt County. She is a licensed Esthetician who specializes in waxing and facials. Her background in Kinesiology and experience working with a dermatologist give her a broad knowledge of skin and the human body as a whole.  She enjoys talking philosophy with her clients and loves how much she learns from each person that enters her treatment room. During her time off she enjoys reading, drinking chai, and going to the beach.  Whether you're looking for the perfect eyebrows, or want to melt your stress away during one of her amazing facials, Chelsea is a well respected choice for all of your skincare needs.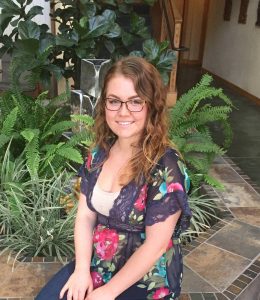 ---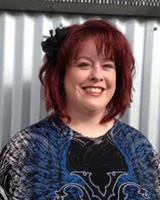 Jennifer
Jennifer relocated to the North Coast from San Diego. She graduated from The Palomar Institute of Cosmetology and has been a licensed cosmetologist for over 20 years. Jennifer specializes in Pedicures, Manicures, Foot Treatments, as well as professional Body Sugaring.
---
Eva
Eva graduated in 2012 from Frederick and Charles beauty college. She is a licensed nail technician and specializes in Manicures, Pedicures, and Foot Treatments.
---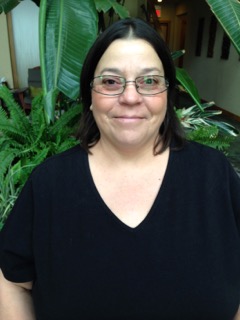 Terri
Terri graduated from Frederick and Charles in 2000 as a licensed cosmetologist. Her friendly personality makes everyone feel welcome. She specializes in Pedicures, Manicures, and Foot Treatments.
---
Ivy
Ivy graduated from Fredrick and Charles Beauty College as a licensed manicurist in 2014 and has been at Soul to Soul ever since. She offers her clients therapeutic foot treatments and relaxing manicures and pedicures. Ivy specializes in gel manicures and loves using glitter to add some sparkle and brighten up a manicure.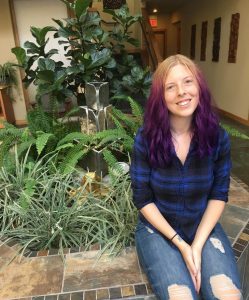 ---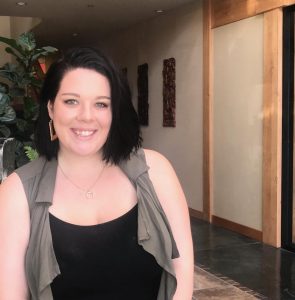 Sara
Sara has been a licensed comsetologist since 2016, but her all around love for beauty started when she was a young girl. She offers hair services as well as nail services. From pedicures to hair color, Sara enjoys being able to channel her love for creativity into her work. She is passionate about making others feel confient and is constantly furthering her education by meeting new people every day. Check out her online portfolio "@crowned_by_sj" on Instagram!
---
Marisol
Marisol graduated from Frederick and Charles Beauty College in 2009.  She has been working in salons and spas since the age of 15.  Though Marisol excels at several areas of spa services, her true passion is for hairstyling and color.  In her spare time, she enjoys spending time her children and family.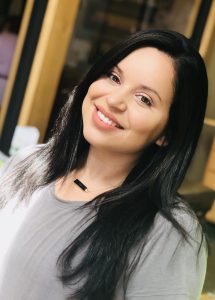 ---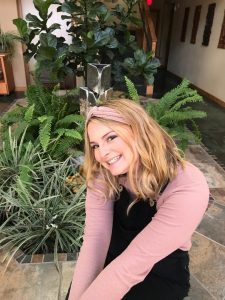 Kristi
Kristi is a local born and raised in Humboldt. She is passionate about make up and fashion as well as videography. She graduated from the esthetics program at Fredrick and Charles beauty college specializing in skin care and make up. Kristi is very kind and determined to make you feel and look your absolute best. Her goal is to have you walking out the doors feeling confident and beautiful.
---
Kaci
Kaci graduated from Fredrick and Charles beauty college in 2012 as a licensed Esthetician. She specializes in facial/full body waxing and facials.
---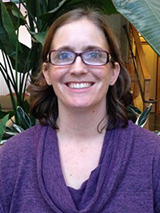 Syndi
Syndi graduated from the Arcata School of Massage in early 2012 and immediately continued her education by taking an extensive class in foot reflexology. Utilizing awareness of her client's breath, she enjoys integrating a variety of massage techniques to help achieve great relaxation.
---

---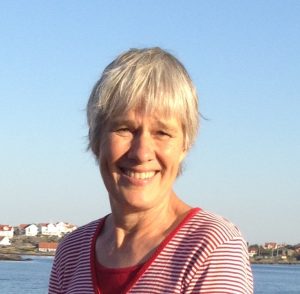 Reidun
Reidun has been with Soul to Soul Spa since its opening. She is a California Certified Massage Therapist, Reiki Master, and has her certification for Foot Reflexology with the International Institute of Reflexology.
She brings 28 years of experience as a natural healer, offering soul-centered holistic work for the body and mind using Massage Therapy, Foot-Reflexology, Reiki, and Intuitive Guidance in her sessions.
She is quite excited to be adding Myofascial Release mobilization techniques and Craniosacral Therapy to her practice as she has seen such outstanding results both personally and with her clients.
---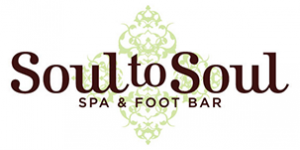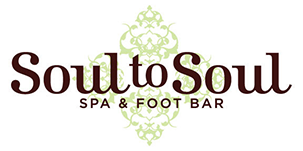 ---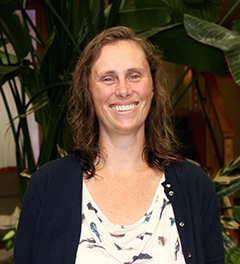 Kristjana
In 1996 Kristjana began studying massage. She attended Goldenwest College Community Services where she learned Swedish massage, reflexology, chair massage and aromatherapy. Her education continued at Healing Hands of Holistic Health where she graduated in 1999. At Healing Hands her training included: anatomy, circulatory massage, sports massage, deep tissue, structural integration, shiatsu, energy work, cranio-sacral therapy and special work for the shoulder girdle. Over the years she has completed several continuing education courses including Thai Massage, bringing her training to over 1000 hours. The first five years of her career she worked in chiropractic and physical therapy offices then transitioned into spas where she worked at a Conde Nast top 100 spas before moving to Humboldt County. At Soul to Soul she offers: Swedish, Deep Tissue, Prenatal and Hot Stone Massage, foot treatments and reflexology. Her wide education base is integrated into these treatments as she works to improve your wellness.
---
Eva W.
Eva started her journey in Cosmetology in 2013 and has worked at the spa since 2015.  She offers nail services including manicures, pedicures and she loves doing gels.  With a passion for hair color, she can guide you to find the color that fits your lifestyle and personality by listening and understanding your needs.  From children's and men's haircutting, to balayage or gray coverage, she's your girl. For examples of her work check instagram @eva_stylist.
Eva's hair services are available for booking by texting or calling 7078342268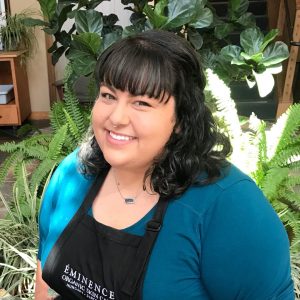 ---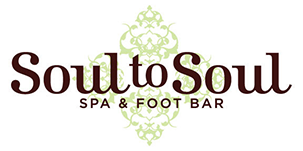 More to Come
Visit soon for more info on our lovely new therapist.